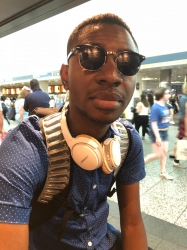 Latest posts by Andre Harris
(see all)
On-page SEO is extremely critical when driving traffic to your website. Whether you're working on a client's site or trying to improve organic traffic to your own site, our on-page SEO guide is designed to help. 
Today, we'll go through all the major on-page SEO factors, teaching you the best practices so you understand how to implement them sitewide. With a bit of practice and dedication, this can be the thing that helps move your website up the rankings, delivering a huge traffic boost. 
What is On-Page SEO? 
On-page SEO is fairly self-explanatory. It refers to various things you do on your web pages that influence the searchability of your site. 
There are lots of factors of on-page SEO, but it includes every element of your site you can think of. Some of the key components include: 
On-page web content & keywords

Headers

Meta descriptions

Image alt tags

Internal links

Sitemaps
You're focusing on everything ON your pages that send signals to search engines like Google, providing information about the pages. It lets these search engines understand what the content is about, so they can rank the web pages accordingly. 
Don't confuse on-page search engine optimization with off-page search engine optimization. We're dealing with SEO on-page in this guide – off-page SEO refers to all the different signals generated away from your site that influence its ranking. The biggest example of this is link building and getting backlinks on other websites pointing back to you. 
The Importance of On-Page SEO
You now understand what it is, but you may be wondering why on-page SEO is important. 
As mentioned above, it's all to do with the signals a website sends to search engines. Google has bots that crawl the millions of web pages out there. These bots find the pages and analyze the content to see whether it matches the user's search intent. 
For example, if you have a client with a website that sells men's fashion items, it needs to be filled with content, keywords, and other elements that tell Google this is what they'll find on the site. As a result, Google can rank this site for all relevant searches to do with men's fashion. 
Some of you may be aware that there's a Google algorithm that basically sets SEO standards and dictates what on-page SEO techniques work the best. This changes all the time, yet one thing has always remained consistent – it's all about the user. Google wants to show users the most valuable content when they run a search. The idea is to present the top websites that Google believes provide the most value. 
On-page SEO optimization is the main way to convince Google that you're providing valuable, unique content for users to enjoy. Consequently, your web pages will appear higher up the rankings, which drives more clicks and can improve lead generation. 
On-Page SEO Best Practices
You've now reached the meaty part of our guide to on-page SEO. You understand what it is, and why it's important – now we need to look at the ultimate on-page SEO checklist. 
If you want to know how to do on-page SEO, this section will direct you through all the different website elements to focus on. We'll present a quick list down below before taking a deeper dive into each point!
Here are the 10 main on-page SEO best practices to focus on: 
Use focus keywords in your title tags and meta descriptions

Keep your URLs short but descriptive

Write unique, optimized content

Place target keywords strategically

Optimize the headers on the page

Include and optimize images

Optimize the anchor text for internal links

Include few outbound links

Add appropriate scheme markup

Optimize the site loading speed
#1 Use focus keywords in your title tags and meta descriptions
Title tags and meta descriptions are what users see when presented with web pages on Google. The title tag should align with the page content and tell the user what the page is about. The meta description is a short bit of text under this describing the page in more detail. 

Both are excellent places to use your focus keywords. These are the main keywords you're targeting for the page – think about what users are likely to type into Google if they were to search for this specific page. 
Google places a strong value on keywords placed in meta tags like your title tag and meta description. In fact, it even has a guide on how to write meta descriptions so they're optimized for search engines. You should never stuff your meta tags with keywords; use them naturally instead. Placing them here sends the right signals to Google and is an easy way of informing search engines what the page is about. 
Ensure your title tags and meta descriptions are the right length too. Google measures this in characters with title tags limited to 60 characters and meta descriptions capping out at around 155-160 characters. If yours are over these limits, there's a likelihood the full tags won't be displayed. 
This is ultimately how Google initially finds and categorizes pages. It looks at the meta tags and then crawls through the page itself. It's super important that your title tags and meta descriptions match the page content or Google won't index the pages. It'll see the two things don't add up, which creates a red flag, and the pages won't be ranked for the right searches. This is done to stop people from using popular keywords in meta tags just to drive traffic to their site, even if their site has nothing to do with the searches. 
So, as a short summary: find your focus keywords and use them in your title tags and meta descriptions for every page. 
#2 Keep your URLs short yet informative
The URL sits in the search bar of a browser but is also displayed in Google search results just above the title tag. It's one of the most forgotten elements of on-page SEO as people don't understand how URLs impact search engine performance. 
Google has gone on record to state that "spending the time to make your URLs as simple as possible is a good practice". In essence, simple URLs are better at conveying the right information to Google – and other search engines. They also don't intimidate users, increasing the likelihood that your page will be clicked on. 
Every page should have a unique URL that's as short as possible, yet remains descriptive. Google recommends creating descriptive categories and filenames for all documents on your website. This improves the way URLs are shown while also aiding the site structure – which is also a key on-page SEO factor that makes your sites easier to crawl and index. In other words, they're easier to find and rank! 
A well-optimized SEO will look like this: https:// www.sitename.com/page/page title. 
To see this in practice, simply look at the URL for this blog post. It's simple, clean, and incorporates keywords while clearly describing what the page is about. 
#3 Write unique content & optimize it
Arguably one of the best on-page SEO tips is to create unique content that's optimized for search engines. 
How do you make on-page content that's optimized for Google? 
To begin, you need to know what terms or phrases an audience will use to find content similar to yours. Here, you need to carry out keyword research as it helps you uncover the key search terms your target audience focuses on. You'll also figure out what keywords your competitors are using. 
We've got a complete guide to keyword research here, so give that a read if you need assistance. 
Pick out some top keywords and they should give you a few ideas for your content. Look at what the top-ranking sites are writing about for these searches and it'll further help you come up with ideas. You can use other content as inspiration but never copy and paste it. Put your own unique spin on it to provide more value to the audience. Google will penalize you if it detects duplicate content on your web pages, so it isn't worth the risk. 
Ensure your keywords and long-tail keywords are implemented throughout the content. Just like your meta tags, this should happen naturally. Don't try to force them in or stuff them in places they shouldn't be. Google has gotten very good at detecting keyword stuffing, and it punishes sites that do this. 
As well as your content being unique, a big part of the on-page SEO process revolves around satisfying the user. Whenever you create a piece of content – be it a blog post, service description, or anything else – ask yourself these questions: 
Does it match the user's search intent?

Does it provide value to the user in one way or another?
If it ticks both of these boxes – while also utilizing the right keywords and offering a unique approach to the content – then you'll have some great on-page content that ranks very well. 
#4 Strategically place target keywords
We've spoken about keywords a few times and they're a significant part of our on-page SEO guide. In fact, we'd go as far as to say that your on-page SEO checklist is useless without the right keywords. 
At this point, you should already have your target keywords. The question is, where do you place them? One of our top on-page SEO tips is to strategically place keywords where they're easy to find. This helps users find the right information on your pages, but it also makes it easier for Google and other search engines to crawl the page and identify what it's about and what keywords you're targeting. Thus, it helps you rank higher for your desired search terms. 
As touched upon before, you should have keywords in your meta tags (title tag and meta description) and URLs. When it comes to the actual page content itself, here are the best places to implement target keywords for on-page SEO optimization: 
H1 Headers

Within the first 200 words of content

All subheaders (H2, H3 tags, etc) 

Image ALT tags
Keywords in these places will make a page more searchable and easier for Google to index. Of course, keep implementing keywords throughout your content as well. Try to avoid stuffing all of your keywords in one place and leaving hundreds of words of content without any. This looks weird to Google and could affect your ranking. 
A good way to check how well you're utilizing keywords is by undergoing an on-page SEO audit. This will break down keyword usage, inform you of any keyword stuffing, and help you understand the better places to put your keywords.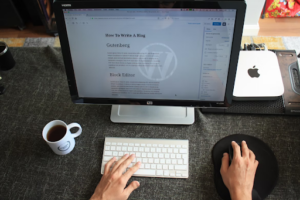 #5 Optimize the headers on the page
Headers help frame your content and give more context to each section. It's important to break up pages with H1, H2, and H3 tags as it makes the content easier for users to read. Remember, Google is all about the user experience. If it thinks a page is too complicated or doesn't offer a good user experience, they're unlikely to rank it highly. 
H1 tags refer to the first header on the page. This is usually the title of the page that sits right at the top. 
H2 tags are any secondary headers that split the page into sections. In this article, the H2 tags are "What is On-Page SEO?", "The Importance of On-Page SEO", and so on. Both H1 and H2 tags are the best headers to place some of your biggest target keywords. It makes it easier for Google to find them, which can help the page's ranking. 
H3 tags are any headers that exist within an H2 section. So, this would include all ten of the headers you see in this section of our complete on-page SEO guide. You can also add H4 or H5 tags to further break down sections and add more structure to the content if needed. 
#6 Include images & optimize them for on-page SEO
There are two main reasons to include images on all of your web pages: 
It adds visual content to the page, making it better for users

It can help drive more traffic to your site
In general, visual content breaks up your text and doesn't make the content seem as daunting to web users. You can also use images to provide more content in the form of infographics or descriptive drawings. This does have a small impact on on-page SEO, primarily relating to the whole "user first" approach Google takes to ranking pages. 
Primarily, you should add images because it drives more traffic to your site and improves its search engine performance. But, this only works if you optimize images for SEO on page. The trick here is adding alt text to the image. 
What is alt text? 
Alt text – or alt tags – are small descriptions of images that explain what they are. It helps visually impaired users as software can read out the alt text for them, describing the image. From an on-page SEO standpoint, alt text allows Google to understand the image and rank it in Google Images. According to the stats, Google Image searches make up around 23% of all searches on the internet. If you're not using alt tags to optimize images, you could miss out on loads of traffic. 
The key to a good alt tag is to keep it very simple and brief. Incorporate a keyword or two and write a simple description of the image. It doesn't need to be more than 125 characters. 
Let's look at an image for a good example: 

When we right-click and inspect this image, it shows the alt tag below: 
As you can see, a clear description of the image includes a keyword (Macbook Air) that a user might search for. 
#7 Optimize the internal link anchor text
An internal link is a link on your site that connects to another page on the same site. This includes the following: 
Menu links

Navigation links

Links within your content
All websites will have links in menu navigation bars – and you should also put some in your footers. This tells Google these are the most popular pages on your site, so they give them a bit of a ranking boost. 
However, one of the top on-page SEO techniques is to add internal links throughout the content. This improves site structure by connecting pages and making it easier for Google to navigate your site. But, internal links may struggle to produce benefits when the anchor text isn't fully optimized. 
The ideal anchor text for an internal link should explain what you're linking to. It tells Google what the linked page is about, so it knows you're adding value to the user by providing them a link to more content, rather than something completely random. 
For example, if we were to link to our article on local SEO, it would be beneficial for us to tell you to "discover the most frequently asked local SEO questions." This is way better than if we said "See the most frequently asked local SEO questions right here". 
Linking "right here" doesn't tell Google anything about the page and can be such a simple mistake that costs valuable ranking positions. 
#8 Include a few outbound links
Outbound links are the opposite of inbound ones as they connect your pages to other websites. 
We've included many throughout this blog, but here's another one to Google Search Central as an example. 
Why are outbound links a good on-page SEO practice? Because they show Google that you're linking to positive resources for users to read. If you link to authority sites, search engines assume that your site is also authoritative. 
Moreover, if you're linking to pages that talk about similar topics, it helps Google gain a better understanding of what your page is about. 
You don't need to litter your site with outbound links, but a few here and there when you reference something is a smart way to improve on-page SEO. 
#9 Add the right schema markup
Schema markup is a type of structured data that's added to your site's HTML and gives more information about the page to search engines. 
This is one of the more complex elements of our guide to on-page SEO, yet also one of the most beneficial. 
It follows something called the schema markup language, which implements a variety of tags (or schemas) to label and categorize certain types of content on your website. These tags add meaning to the data on the page, helping search engines identify certain things like: 
Product names

Product prices

Events

Recipe information
There's a long list of schema codes shown on Schema.org that's worth looking at if you want to know what type of schema markup can make sense for your individual pages. 
Adding the right schema markup to your page can help it appear in rich snippets on Google searches or give it more prevalence in local search results. It's important to use the right format when adding schema to websites – JSON-LD is preferred by Google – and you should make it unique to each page. You don't want to add the same scheme to multiple pages or they'll cancel each other out. 
There's a really handy structured data markup tool by Google that lets you add schema markup to sample web pages so you get the hang of doing it. 
#10 Optimize the site loading speed
Finally, we have the page loading speed. Google is very vocal about the fact that faster sites rank better than slower ones. Why? Because 1 in 4 users abandon a site if it takes more than 4 seconds to load. 
Google knows that audiences like fast sites that don't take ages to load up. If your site takes too long, it gets a penalty. 
Now, site speed is an important on-page SEO factor because it is determined by a host of on-page elements. Things like the amount of content on a page or the size of the content loading up will have a huge impact on your website's speed. 
We suggest using PageSpeedInsights to test each page and see how fast it is. You should aim for a performance score of 90 or above to be in the optimal range. Any score between 50-89 is one that can be improved pretty easily. 
The cool thing about this free tool is that it details ways to improve your page speed and what improvements you might see, as shown below: 

Address any improvements and run the test again until you reach a good score. A slow website is one of the easiest ways to slip down the rankings. 
Conclusion
To conclude our on-page SEO guide, we'd like to recap some key points. You need to follow the on-page SEO checklist detailed above if you want to optimize your website for search engines. Focus on the on-page stuff before looking at off-page SEO. 
If you provide on-page SEO analysis for clients and would like to enhance your service, we have an on-page SEO audit tool that would be perfect for you. It can be installed on your site, instantly providing an audit for clients and showcasing what needs to be improved to rank better. 
Click on the link above and you can enter your email for a 10-day trial!