Latest posts by Marvin Russell
(see all)
Did you know that it will cost your company 5 times more to gain a new client, than to retain an existing client (Five Customer Retention Tips for Entrepreneurs). Pause and think about that for a moment. Now, ask your self how much effort goes into resigning your existing SEO clients versus gaining a new ones. Do you even have an SEO client retention plan? Well, today is your lucky day! I'm going to share my SEO client retention plan with you in the form of just 5 easy steps.
Step 1: Use "The Slope of SEO"
I created "The Slope of SEO" last year and it's made a huge impact on helping our clients understand SEO results by visually managing their expectations. The reason The Slope of SEO is so impactful is that it's visual.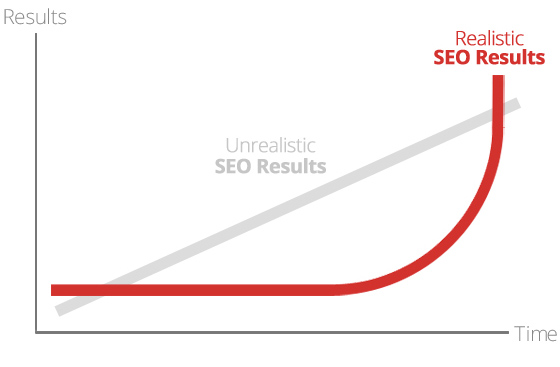 Previously we just verbally told our clients what everyone tells their SEO clients. "SEO doesn't happen overnight." Well, according to HubSpot's infographic on visual communication, humans remember 10% of what they hear and 80% of what they see. In other words, show your clients the expected results, don't tell them.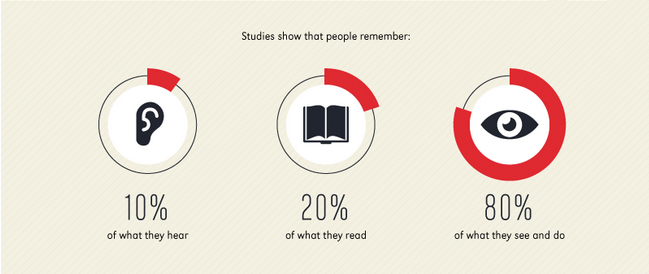 The Slope of SEO Graph does a great job of visually showing SEO clients that SEO results don't happen overnight. It takes time. But when the results do come they're awesome and huge. This graph should go in all of your SEO contracts and must be presented in all of your sales meetings.
Step 2: Show Clients the Content!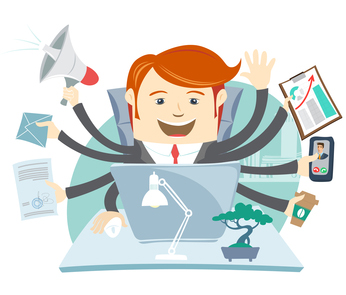 Awesome content is becoming the corner stone of SEO; and as we described in Step 1, it's hard to show SEO results early on in the campaign. So, here's a solution that works. Show your clients the awesome content that you're creating for them. That's it. Client's need to see something tangible to feel good about the money they're spending. After all, clients are people, and as we discussed, people are visual.
So many new SEO clients have sat in our conference room with the same complaints about their previous or current SEO company. Besides lack of SEO results, they're concerned that they simply haven't seen anything at all. They have no idea what their SEO team is doing. As I've stated before, SEO today is 20% technical and 80% content strategy. If you're spending all of your time on the technical side of SEO then you're not only practicing old school SEO, but your hurting the chances of resigning your SEO clients.

Get your clients excited by showing them how you're "earning" links and "earning" shares from the awesome visual content you're creating for them. This may include an heavily researched and super visual blog post, awesome infographics, how to videos, tools, resources and much more. What ever it is, make sure it's exciting, visual, and consistent.
Step 3: Incentivize Your Account Manager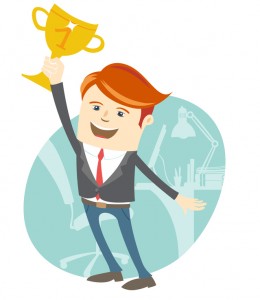 It's the job of your account manager to keep your SEO client happy. It's also their job to build a great relationship with your SEO client. That being said, it should be your account manager's responsibility to resign your client, not your sales team. I've tried both ways, and giving your account manager the responsibility of resigning your clients works way better. But, like any human they need to be incentivized. In other words, they should get commission or a bonus for resigning clients.
By incentivizing you account managers to resign your clients, they naturally work harder. They put more hours in without you asking because it directly affects their paycheck. In all, incentivizing your account managers encourages them to "own" the account as if it was their company.
Step 4: Develop a Next Phase Strategy Brief
Towards the end of your client's SEO campaign you must meet with your team and discuss the campaign's results, the client's excitement level, and most importantly, the strategy for next phase of the SEO campaign. This is so important. You must get your client excited about the next phase of the SEO campaign by showing them a Next Phase Strategy Brief. Otherwise, why should they resign?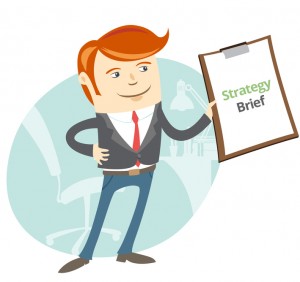 Let's say your trying to resign your client for another six months; then meet with your team and map out the strategy for the next six months. In this next phase strategy brief, write down what your new milestones and goals are. Then create a section for every month of the proposed next phase and list what awesome content you'll be creating, and what SEO tactics you'll be implementing. Make it very clear and very exciting so you client gets pumped about continuing this campaign.
Step 5: Schedule End of Contract Client Meeting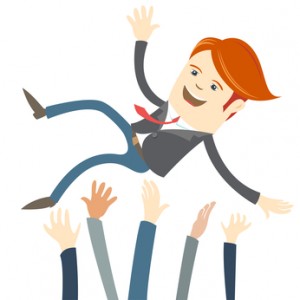 The last step to resigning your SEO client is having campaign review meeting about 2-3 weeks before the SEO campaign ends. Discuss how the SEO campaign went, the strengths and weaknesses, results, progress, and most importantly the Next Phase Strategy Brief (see step 4). This is the moment you'll need to get your client excited for phase two of the SEO campaign. Walk them through your strategy brief and show them all the awesome things you want to do for them over the next six months or year. This will get your clients excited to work with you again, and this will get them to resign with you.
Conclusion
Never forget that it's easier and it costs 5 times less to retain a client than to gain a new one. But in order to do this, you have to have a plan or method. You also have to be transparent and visually manage your client"s expectations. Most importantly you have to get your client's excited to work with you again and again. So, remember this 5 step process. Review it will your team, and watch you rate of retention skyrocket like it did for us. Good luck.
Share our 5 Step Client Retention Plan with your team in slideshare.