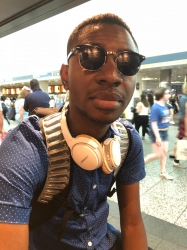 Latest posts by Andre Harris
(see all)
According to a recent study, 21% of small businesses say that low website is the biggest challenge they face in the current digital landscape. After all, without good web traffic, businesses will struggle to: 
Build a solid customer base

Stand out from the crowd 

Increase conversions/sales online 

Improve brand awareness/ Establish their brand identity 

Make a name for yourself within your chosen industry 
Fortunately, there are many different ways in which business owners or in-house marketing teams can begin to direct more traffic toward their website, such as through SEO (Search Engine Optimization) and PPC (Pay-Per-Click) advertising. 
As both methodologies have their benefits and shortcomings, there's an ongoing debate regarding SEO vs. PPC when determining which is best.
In this article, we'll explore the differences between SEO and PPC advertising, allowing you to make a more informed decision when updating your digital marketing strategy. This will make it much easier to achieve your long-term business goals.
What's the Difference Between SEO and PPC?
To determine whether SEO or PPC advertising is the best form of marketing for your brand, you must understand what they are and how they differ from each other.
SEO (Search Engine Optimization). 
Search Engine Optimization, as the name indicates, is the process of optimizing web content so that it performs well in search engine rankings. SEO best practices include: 
Incorporating competitive keywords and phrases into web copy/content 

Optimizing your website for different devices 

Backlink building 

Creating engaging content that seizes the attention of your audience.
When employed correctly, they can make the Google algorithm work in your favor, meaning your website ranks highly on search results. As the top 3 results target 54.5% of all clicks, you must get this right. Otherwise, you risk falling down the ranking and fading into relative obscurity.
For example, a recent study found that "90.6% of content gets no organic traffic." This could be attributed to the fact that many web users consider higher-ranking websites trustworthy and reputable. As a result, they are less likely to click on a website that does not rank highly. 
SEO is one of the most popular forms of digital marketing. Right now, "61% of marketers say growing organic presence and improving SEO are their top inbound marketing priorities."
PPC (Pay-Per-Click) Advertising. 
Pay-per-click advertising is the process of placing advertisements on search engines (or websites). Here, you'll pay a small fee each time a user interacts with/clicks on the ad. These ads are typically placed above organic search results, meaning users are more likely to interact with them. 
There are many different types of PPC adverts. For example, this includes: 
Paid Search Marketing. This is a form of marketing where ads appear on a user's screen based on the keywords or phrases they are searching (keyword targets).
Retargeting PPC. Retargeting ad campaigns place ads for your products or services onto the screens of users who have looked at them previously. For example, this could include people who put an item in the basket but have not followed through with a sale.
Pay-Per-Click adverts tend to utilize keywords and keyword phrases in the same way that SEO best practices will. This means the ads will appear on search engine results when specific keywords or phrases have been added – such as "___ near me." 
Why Choose SEO?
There are many reasons why you may choose SEO when considering weighing up the PPC vs. SEO pros and cons. 
Long-Term Results
One of the major reasons why people choose SEO over Pay-Per-Click ads is because this marketing strategy brings forth greater long-term results. For example, 
 This is because it encourages you to create high-quality, optimized content that will perform consistently well. As such, while it may take longer to establish than PPC, it brings forth many long-term benefits. 
Stable Sources of Traffic
By using SEO best practices to your advantage, you create a stable source of traffic for your website. This is because doing so will allow your website to climb the search engine rankings, making it easier for users to find or discover your brand. 
After all, if you're failing to rank highly, it could mean you receive little to no traffic whatsoever (75% of people will never click past the first page of results.) Conversely, when you rank highly across all search engines, you'll notice that you receive a steady stream of organic traffic, which in turn, can help your business grow from strength to strength. 
Growing Brand Traffic
Brand traffic refers to the web traffic you receive through branded keywords or phrases. As SEO best practices improve your online presence and boost brand awareness, this means that the amount of brand traffic you receive will increase quite considerably over time. 
The more branded traffic you receive, the stronger your brand (and your brand identity) becomes. If your brand is constantly being suggested to users searching specific keywords and phrases, they'll naturally become more familiar with your company and products. As a result, this could mean that they're more likely to make a purchase in the future. 
What Are the Drawbacks of SEO?
There are, of course, drawbacks to SEO as a marketing strategy. For example, SEO best practices change continuously, as they are subject to algorithm changes. This could mean that a methodology that once worked well no longer performs as well as search engines change the rules as to what kind of content will be boosted by the algorithm. 
Furthermore, while incorporating keywords into your content is a great way to gain exposure, it's also easy to go far with this, including so many keywords and phrases that the algorithm views your content as "spam" due to keyword stuffing. This could mean that your website begins to drop in the rankings. 
SEO is also an incredibly competitive form of marketing. For example, many other businesses may opt to target the same long-tail keywords as you, making it harder to come out on top. As such, some businesses may prefer to launch a PPC campaign. 
When Should You Opt for PPC?
There are many reasons why, when weighing up the benefits of PPC vs organic SEO, you may decide upon a PPC ad campaign. 
Faster Results
A good SEO campaign can take time to implement – and it's highly unlikely you'll appear at the top of a search engine immediately. However, when you've launched a PPC ad, it will begin to appear on the search engine results pages immediately – which also means more immediate results – especially in terms of sales and conversions. 
As such, it's hardly surprising that 74% of brands say PPC is a huge driver for their business.
Reach Your Target Audience Right Away
Identifying your target audience is only half of the battle. After all, you have to ensure that they see the content (and ads) you produce. However, with a Pay-Per-Click ad campaign, Marketers can ensure their ads appear directly on the screens of their target audience (i.e., the people who are most likely to click on your ads to begin with). 
Considering that "65% of consumers click on PPC ads," this is a great way to increase conversions and boost sales. After all, it enables you to target specific demographics or audiences instead of sending out ads to a more general audience who may lack interest in your content, products, or services. 
Easy to Get Started
As discussed above, it can take time to implement an SEO strategy that brings forth an incredible ROI – and while PPC advertisements do take some crafting, it's often much easier to launch this kind of marketing campaign. 
After all, you can also run multiple ad campaigns simultaneously, making it easier to determine which strategies are working and which aren't. As SEO campaigns take longer to establish, this data could take several months to compile – meaning you won't realize you're making mistakes until much further down the line.
What Are the Drawbacks of PPC?
Much like when launching an SEO campaign, one of the biggest challenges associated with a PPC campaign lies in competition for keywords. After all, it's likely that your competitor's ads will use many of the same words and phrases as your own – as you share the same audience or target demographic. 
Beyond this, you have to continuously tweak your ads to ensure they perform well – meaning you simply cannot sit back and wait for the results to come through organically. In fact, some experts argue that PPC campaigns must be edited every week.
Points to consider when choosing the right strategy for your business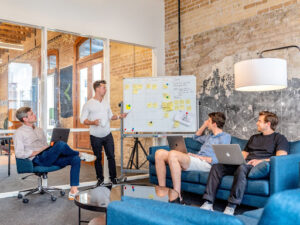 The above SEO vs. PPC comparison should make it easier to determine which marketing tactic is the right strategy for your brand. However, there are other factors you should consider.
Budget and timeline.
Planning your budget in advance can help you in deciding which marketing approach you wish to explore. For example, SEO is often considered to be the most cost-effective (and therefore budget-friendly approach). This is because, over time, you'll receive large amounts of organic traffic toward your site, whereas, with PPC, you're still paying for every click. 
Your timeline (i.e., how quickly you want to see results) also plays a role in the organic SEO vs. PPC debate. For example, if you need immediate/speedy results, a PPC campaign is often the way to go, as an SEO campaign requires more research and planning.
Competition and industry.
Determining which method is most popular among your competitors within your industry is also useful when improving your marketing strategy. After all, this can provide you with insight into the best ways to approach your target audience. If a 
However, it also means that you could strategically avoid competition by using the less "popular" method. For example, if your competitors are all focusing on PPC campaigns – an effective campaign will be harder to build and more expensive to run. Conversely, putting effort into an SEO campaign will enable you to increase the organic web traffic you receive – placing you above your competitor on search engine rankings. 
Goals and metrics.
While the end goal of any marketing campaign is to boost your ROI (return on investment), you'll likely launch each campaign with a specific goal in mind. For example, you may be trying to establish your brand as an industry leader, therefore beating out competition in the future. Alternatively, you may be trying to increase your sales to meet your quarterly targets.
 Either way, deciding upon a clear goal for your marketing campaign can make it easier to decide whether this will be best achieved through SEO or PPC. For example, it's easier to build brand identity through SEO best practices – whereas quick increases in sales can be better obtained through an effective PPC campaign. 
You can also study the metrics of previous campaigns to see which brought forth the best results – as this will give you some indication of the best way to reach your audience moving forward. However, you should be aware of the ways in which consumer behaviors change, meaning you cannot rely on the same strategy time and time again. 
Sales Funnel.
Your sales funnel refers to the journey that users follow when buying a product. For example, this could begin when they search for a particular word online and progress into them looking at your website or social media presence, culminating in a sale.
With PPC, you're able to target users at a very specific part of their journey (when they're already googling or searching for specific products, services, or brands); however, with SEO, you can initiate the process more organically. For example, they may first stumble across a blog you've written, which increases brand awareness of familiarity. As such, while they may not buy a product right away, your company is likely to come to mind when they're buying something in the future.
ROI
Both SEO and PPC campaigns will bring forth a positive ROI for your brand – though it's important to consider the initial costs when deciding which methodology you'd like to use. For example, SEO campaigns may take a little longer than PPC campaigns to bring forth a positive ROI – but that does not mean they are any less effective in the long run. 
For example, a recent study found that "PPC generates twice the number of visitors compared to SEO" when the ads are executed correctly. 
SEO & PPC: The Best Of Both Worlds.
Of course, it's important to note that you do not have to use a singular method of marketing – especially when trying to promote your business to a wide variety of audiences and increase sales. 
As such, most businesses prefer to use a blend of both PPC marketing and SEO best practices alongside social media marketing and even more traditional methods such as flyering. This ensures that you're ticking all the right boxes, as you can enjoy the benefits of both methodologies. This often brings forth the best ROI overall! 
Conclusion 
In the current digital landscape, it can be hard to ensure your website receives the kind of traffic it deserves. However, given that over 250,000 websites are launched every single day, it's not something that you can leave to chance. That is, you cannot expect to reap the benefits of good web traffic without directing audiences to your page.
Fortunately, PPC and SEO marketing are both helpful in achieving this goal. For example, a PPC campaign can send ads directly to your target audience at a time when they're already in the mood to purchase something. This means they often bring forth an excellent ROI and are a great way to increase both conversions and sales through improved ad traffic.
An effective SEO campaign, on the other hand, brings greater long-term results. This is because it encourages the search engines and their corresponding algorithms to work in your favor, meaning your content and website rank higher than ever. As such, it's easier for audiences to stumble upon your content organically without you having to pay for clicks or advertisements. 
However, that's not to say that putting together an effective SEO campaign is easy. Without expert guidance, it's hard to know what keywords or phrases you should be targeting or how to even figure out which keywords are relevant to your brand. However, that's where we come in!
With our free SEO Auditing Tool, we can help your website secure 10x more leads and sales! This will make it easier to determine whether or not your landing page, blog article (or any other form of web copy) is optimized for your chosen keywords. 
If you'd like to find out more, please do not hesitate to get in touch today! We'd be happy to answer any questions you may have.