Latest posts by Clayton Johnson
(see all)
Do you want to know how to scale your SEO Agency to handle tons of clients? In the last few years, we've been able to scale our services to 20,000 registered users – but it wasn't all easy. In today's article, I want to show you the top strategies we've used to bring in the money AND keep the ship rocking so that you can grow your own SEO business successfully.
When it comes to scaling your SEO agency, there are two major parts of the equation that you need to consider:
Number 1: How to scale sales, get more clients, and streamline the marketing process.
Number 2: How to scale operations and make sure that clients get the results.
If you are able to scale both points effectively, you will have a very successful business. I have personally seen businesses rapidly expand by following this advice, scaling to 10's of thousands of dollars a month up to hundreds of thousands a month.
Here are the core strategies that will help you overcome problems and scale your SEO business.
Part One: How To Scale Sales
A business is created when you sell something. Not when you set up your website or print business cards.
If you want a business, you must SELL. You must get customers.
If you want to grow even bigger, you must continue to focus on sales & marketing.
Depending on what stage of growth your in with your SEO, different sales tactics may apply.
Here are my recommendations on how to scale your sales starting from beginner to more advanced.
1) Start With The Low Hanging Fruit
If you're just starting your business, start with low hanging fruit. You should be telling everyone you know about what you're doing – This means starting with family and friends.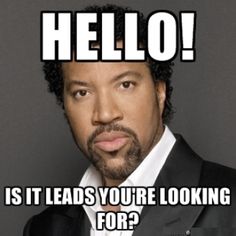 Don't ask them to buy from you, ask them if they know anyone that may need help with SEO and offer a finders fee.
Most of your sales won't come from people you know directly, but from their network.
This is the easiest way to get started and start getting referrals. Your family & friends will support you.
2) Go Where People Are Already Looking For Your Services
Platforms like UpWork (Previously E-lance and Odesk) have SEO projects posted every day of people already looking to have work done.
You don't have to cold call anyone and sell them on the idea of using SEO – These are people that already know they need SEO.
Check out this screenshot I took today, there are 9,000+ jobs found when I typed in SEO.

There are so many opportunities to start getting clients on these sites, but you have to have a system to beat out the competition as these sites are getting more and more competitive.
By following a defined system, Gingerbread Marketing was able to land over $100k in 9 months from scratch on freelancing sites.
In the beginning, don't be too picky with what jobs you take on.
Work on getting you first customers, do great work for them, earn their trust, and turn them into regulars.
3) Take Advantage Of Easy Local Gold Mines
Local groups can be a gold mine for opportunities. Here are a few that you can look for:
Meetups
Look for internet marketing meetups that you can find on meetup.com. Look for marketing groups or any groups where your target client would want to attend.
We started attending these early on, and we were able to give a quick presentation on SEO to the group – this got us some early leads & sales.
It was an opportunity to deliver value, create authority and demonstrate what we could do.
Chamber Of Commerce
Join your local chamber of commerce (sometimes you can score a link by joining as well).
Local Groups Like BNI
Join local groups like BNI that you can pay a small fee to join and jump start your local clientele.
My friend runs a BNI group in Chicago and the members are awesome and incredibly supportive. They only let one person from each area of business (you would be the only SEO in the group) and they all commit to buying services from each other. You'll meet a lot of business contacts there.
More Advanced Tactics
After you have a handful of clients and have got your pitch down (as well as some results under your belt), I suggest moving into inbound marketing & creating a funnel.
When you set up the system, you will attract clients to you and they will be pre-sold on the awesome information and value you give them.
Here's how to do it:
4) Attract Your Customers By Giving Away Something Free
A lead magnet is something of value you can give away for free in exchange for the clients contact information & permission to market to them.
A really easy and great lead magnet is to offer a free SEO audit just like MySiteAuditor.
Another easy and popular type lead magnet are checklists. You can become a free checklist publisher at Checkli and easily make and download free checklists.
Jut putting one of these forms on your website can bring in tons of leads, as the form has an excellent conversion rate!
We put this on our website and we started getting leads in just a few days, and they just keep coming.

People love these things. It pulls a bunch of metrics and shows your potential client the health of their website.
From that point, you can follow up with them by phone or email, offer to give them a free consultation to see if it's a good fit, then sell them on your service if it's right for them.
5) Answer Their Questions Before They Even Speak To You
Not everyone is ready to buy right away.
You wouldn't ask a girl to marry you when you first met her. You need to create value, like, and trust first.
You can do this by creating content that helps your target customer.
I like to create articles that answer the top questions that we get asked all the time. If someone asked it once, then lots more people probably have the same question.
Put this content on your blog, then email it to your list of leads.
After you build up enough content, you can put it into an autoresponder with email software like Mailchimp so that everyone that joins your list gets the articles automatically.

In every email and blog post, give your leads an opportunity to contact you. Ask them to contact you to get help on their SEO.
An easy way to do this is to set up a Calendly account where they can book a meeting with you at their convenience.

6) Create A List Of Leads You Can Follow Up With ANYTIME
You want to capture the emails and/or phone numbers of any leads you get. You can do this by putting pop-ups on your website, opt-in boxes, seo audit opt-ins.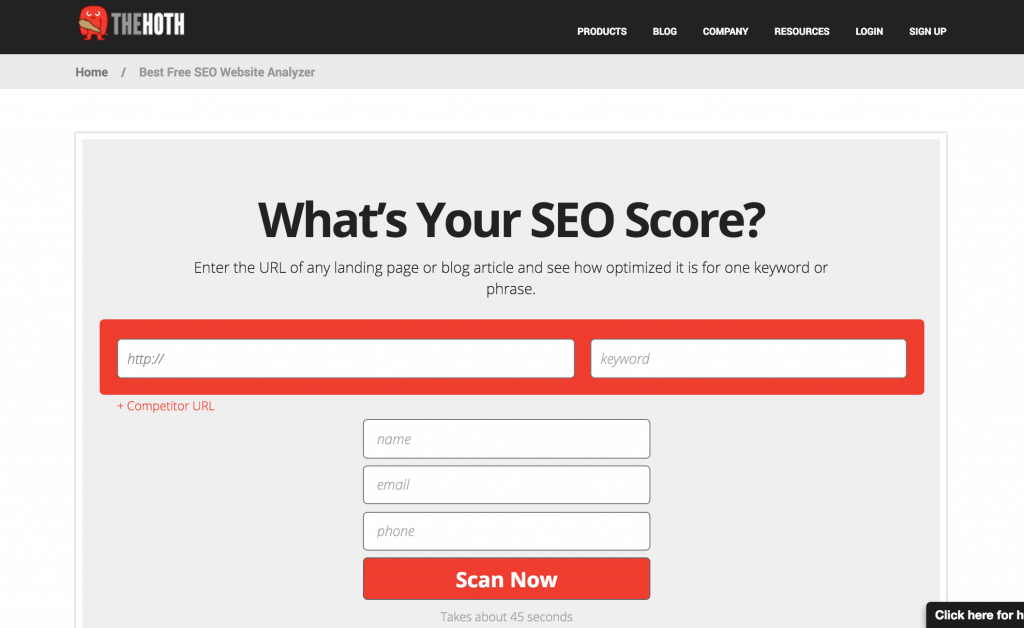 What's cool is MySiteAuditor actually hooks up to Mailchimp and will import your leads automatically.
7) After Your Funnel Is Created, Scale The Traffic
After you have a basic funnel (email opt-in, lead magnet, simple autoresponder), you can start scaling your traffic by buying Adwords or Facebook ads.
This worked really well for us – We built out our simple email funnel and it doubled our business and added 10,000+ users with this method.
Advanced Tactics:
8) Get Higher Customer Value From The Same Customer Base
After you have your core services down pat and operations runs smooth, you can start adding additional products and services with higher value.
Russel Brunson calls this a value ladder and it can really increase your revenue.
Check out this video for a more detailed explanation of how you can use this concept:
[youtube http://www.youtube.com/watch?v=791M9RO15jc?rel=0&showinfo=0&w=560&h=315]
(I would recommend reading the Dot Com Secrets book too – Best book I've ever read on Internet Marketing).
If you've done a good job delivering on what you promise, you're customers will want more from you. Plus, you already have the relationship with them so they are easier to sell to.
You can expand your offering to web design, conversion rate optimization, on-going content creation services, paid ads, funnel creation and more.
This will increase your average customer value and your sales.
For more ideas on how to scale sales, check out this article on getting SEO leads.
Part Two: How To Scale Operations
Making sure operations runs like a well-oiled machine is extremely important for good customer retention.
You need to deliver – awesomely – what you originally sold.
By having a defined process & smooth operations, you'll be able to scale your business, take on more clients, deliver results, put more profit in your pockets, and eventually sell your business (if you so desire).
Just like sales, different sizes of organizations will run into different issues when you're scaling operations.
We have used the following principles to scale to over 500+ contractors working for us:
9) Create Simple Systems & Protocols
One of the most important lessons that I learned early on is that a business is a set of SYSTEMS.
You need to have systems and protocols for everything so that you can grow effectively.
If you don't create systems that someone else could follow, then you won't be able to grow (or eventually sell your business).
Making SOPs for everything might sound boring, but the ability to scale to millions of dollars of revenue is NOT.
From early on, we created a manual with written protocols for how to do each task. We tweaked this as we went on.
This served as training for new employees and kept our ship running really smooth.
This can be as simple as a Google Doc – I like it like that because we can constantly update it.

2 books that are fantastic to get started with this are Built to Sell and The E-Myth.
Reading these books & implementing the ideas that helped us develop protocols that allowed us to scale to literally hundreds of contractors working in our company.
10) Use Tools To Keep Everything Extremely Organized
You must be an organization machine. This includes keeping track of customers, keeping track of billing, keeping track of reports.
My most important tools are as follows:
1. Google Calendar
Syncs with phone, computer, Calendly meeting schedules, everywhere. Keeps track of my life, meetings, etc.
2. Asana
Free tasks managment. Keeps track of the individual tasks that need accomplished.
3. Close.io
An awesome CRM that keeps track of all of our customers, deals, and syncs with gmail.
4. FreshBooks.com
Easy, beautiful billing.
11) Get 10 Times More Work Done Without Adding Employees To Your Payroll
When you're growing quickly, it can be daunting to bring on new employees.
It takes a lot of time to find the right candidates, train them, and it's a commitment to be able to devote that revenue to their paychecks.
That's why outsourcing is AWESOME. You can outsource work to another company who specializes in exactly what you need, without the overhead of hiring a new employee.
For instance, you might outsource your accounting to a reputable accountant, or outsource your ad spend to a professional paid traffic company.
We saw a big problem that we could solve in quickly growing SEO agencies in link building and content creation tasks, so we created The HOTH which helps agencies scale their services without adding more employees.
We already have processes and systems for all types of content creation, white hat link building, press releases and more.
This allows agencies to focus on getting more clients and taking care of their current clients while letting us do more monotonous backend work at wholesale prices.
12) Grow Your Business With The RIGHT Employees
When the time comes, bringing on the right employees can make your business grow like a rocket.
The problem is when you're a startup or new company, you might not have the budget to bring on A-players.
That's why I suggest starting with outsourcing first, then hire slowly.
Don't bring on someone just because you need another body. Carefully select your new hires and don't be afraid to spend money on the right people. The difference between an A-player and a B-player is enormous.
One of our first hires was an Account Manager. This freed up the rest of the team to have faith that every client was being taken care of. When our phone would ring, there would be someone to pick up.
We saw a large increase in sales by bringing on the right person at the right time.
Conclusion
These are the major ways that we've been able to rapidly scale our business with both sales & operations. The process can be drawn out over months or years but this has allowed us to scale to a multi-million dollar business.
If you enjoyed this article, feel free to share it on social.
What have you done to help successfully scale your business?