Latest posts by Marvin Russell
(see all)
In my final year or two with my SEO agency, we got so good our retention rates went through the roof. Just before we were acquired, most of our SEO clients would consistently re-sign with us every six months. Our retention rate, in addition to our MRR, made us very attractive to our buyers. But it didn't start out like that. In the beginning, our SEO clients almost always left after one or two contracts, even when showed impressive results. It took years of trial and error before we got our client retention rate way up. In fact, at it's highest point, we retained close to 90% of our SEO clients. That's pretty impressive in the world of SEO, where clients are wary of every move we make because of previous experiences with other SEO companies.
This 10 question quiz is an easy way to understand whether or not you're doing all of the things we were doing when we were killing it for our SEO customers. If you can say YES to each of the below 10 questions then you're on the path to SEO business success.
Question #1: Are you
only

focused on rankings?

SEO is not solely about Google rankings. Clients may request that when they walk through your doors for the first time. But they're not the experts, you are. You should know better and help guide them to their real goals, which are usually leads and sales, not rankings.

If you're under the delusion that your client's leads and sales aren't your problem, then prepare yourself for high SEO client turnover. Your clients want to make money so take your SEO game a few steps further. Set conversion goals in analytics. Do some A/B testing on high traffic pages. Make it your business to help your SEO clients generate revenue. If you don't offer other services like conversion optimization, guess what? You do now!

Question #2: Is content marketing a part of your SEO strategy?
BREAKING NEWS: Your clients are human, so treat them like humans. Humans are very visual. In fact "90% of the information sent to the brain is visual". Because of this, it can be difficult keeping your SEO clients happy, especially at the beginning of the SEO campaign. That's why content marketing must be a part of your SEO strategy.
Showing your SEO clients something visual like an infographic or video will get them super excited. Especially if you take your time and do it the right way.
Don't believe me? Here's proof: I bet you looked at the image below before you even read this paragraph. Am I right?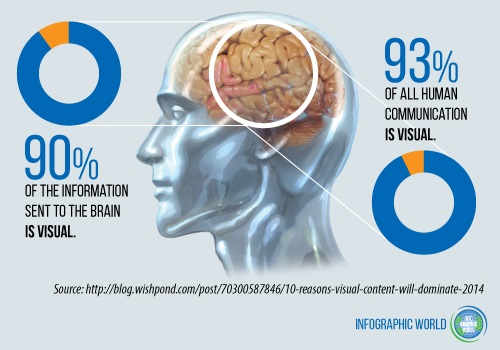 Question #3: Do you focus on cashflow?
The most common rookie mistake I see all the time is a lack of focus on cash flow. Cash flow is how much money you have in your bank account as opposed to how much you have coming in. In other words, all the sales and customers in the world won't won't be enough to keep you in business if you don't have enough cash in the bank to pay the bills.
Here are three small adjustments you can make to always maintain a positive cash flow that will keep you in business for a long time.
Only pay your contractors 3-5 days after you get paid. In fact, put it in their contract, no exceptions.
Collect SEO client payments at the beginning of each month and before you do any work, preferably on the first day of each month. This will make sure you get paid before you pay your bills and your employees.
Only accept credit cards that you can automatically ding each month from your monthly reoccurring SEO clients. Waiting for a check in the mail will kill your business. We even offered a small 5% discount if our SEO client would keep a credit card on file that we could run automatically each month.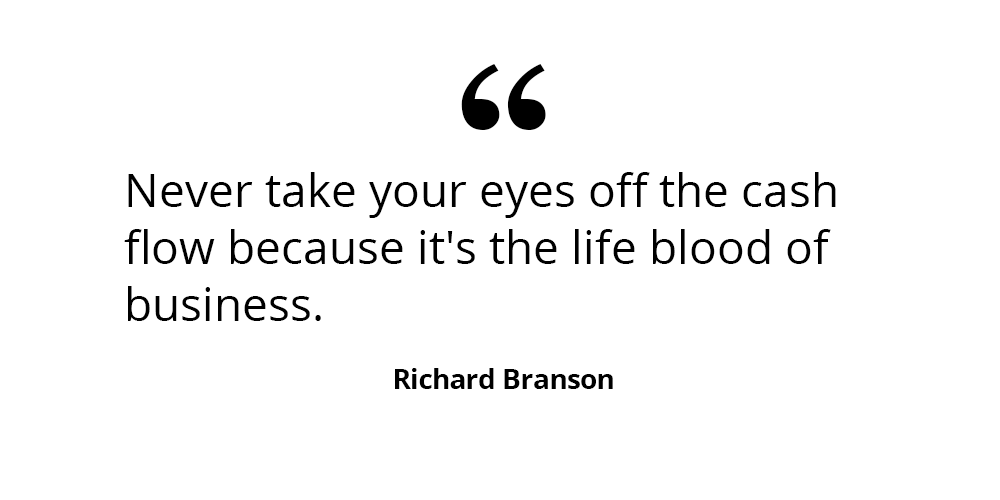 Question #4: Do you incentivize your team?
What motivates your account managers and SEO experts to go the extra mile? Why should they put in a couple extra hours at work each week? Why should they lose sleep at night if an SEO client decides not to re-sign? The answer to all of those questions is because it directly affects the amount of money they make. Your account manager and SEO pros should all share a piece of the pie if you re-sign an SEO client, not just the sales team and the owners.
The year I started incentivizing my entire team was the year I started to make more money than I had ever made in my life. In fact, my agency was so successful we were acquired 24 months later.
Question #5: How transparent is your team on your website?
People buy from people so you need to be super transparent. More than likely, the first step your potential SEO clients will make is to go to your website. In the 12+ years I ran an agency, the "about us" page was the second most visited page for all the service providers we worked with, including us. People want to see who they could be working with before engaging in a relationship.
Here are three ways to be more transparent on your website:
Add photos and videos of your entire team on your website.
Showcase photos or videos of your office.
Install a live chat on your site, with a photo and location of your team member.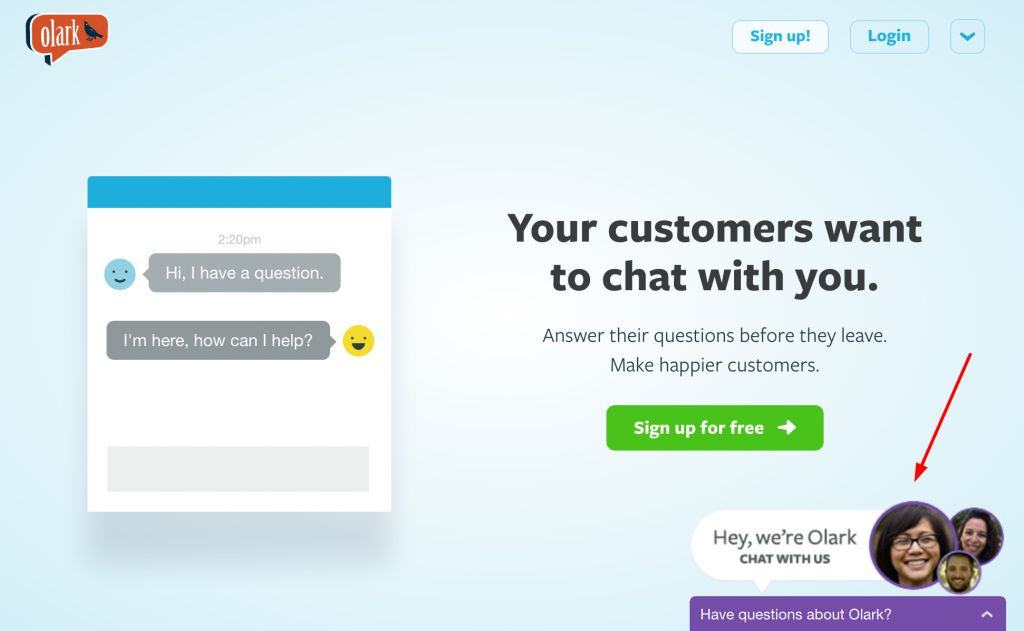 Question #6: Do you block time each week to study?
SEO can be a moving target at times because it's always evolving. In fact, Google has stated, "The only constant thing about SEO is that it is not constant." That's why it's super important to put some time aside each week and read up on your favorite SEO blogs. Friday or Saturday mornings while having coffee always seemed to work best for me. Look for case studies and articles from some of the top SEO experts in the industry. Here's a few of my favorites
1. The Moz Blog
Blog: http://moz.com/blog
Twitter: @moz
2. Search Engine Land
Blog: http://searchengineland.com
Twitter: @sengineland
3. QuickSprout
Blog: http://www.quicksprout.com/blog/
Twitter: @neilpatel
4. YouMoz
Blog: http://moz.com/ugc
Twitter: @moz
5. BacklinkO
Blog: http://backlinko.com
Twitter: @Backlinko
Here's a link to the rest of my top 40 favorite SEO blogs.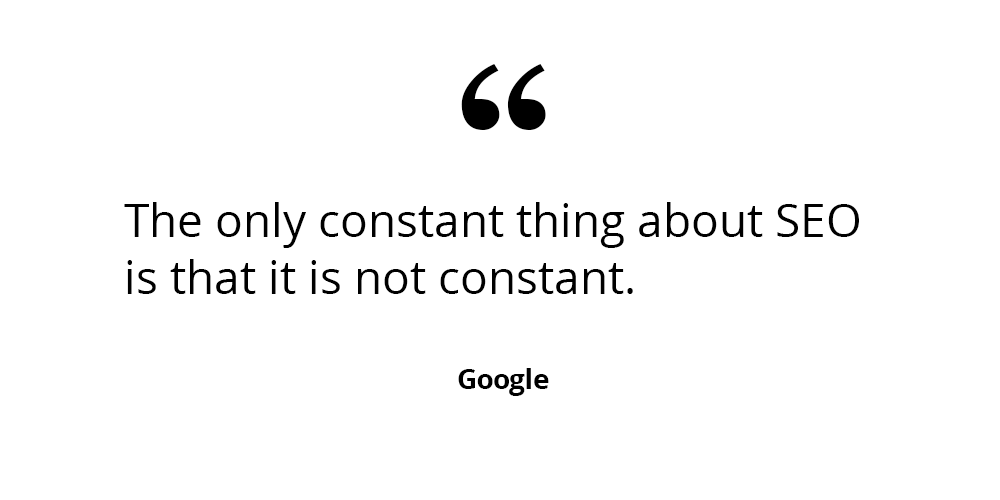 Question #7: Are you focusing enough on re-signing existing clients?
Researchers and experts think it costs somewhere between 4-6 times more money to gain a new client than retain an existing one. Some data showed that it costs 30 times as much. Either way, it's a hell of a lot cheaper and easier to retain clients than always searching and selling new ones. So, take a good hard look and ask yourself how much time and effort you're putting into re-signing your existing clients.
How to Retain an SEO Client in 5 Easy Steps:
Use the Slope of SEO graph (View graph)
Show Clients the Content!
Incentivize Your Account Managers
Develop a Next Phase Strategy Brief
Schedule End of Contract Client Meeting
I've mentioned steps one through three in this article, but I did not mention steps four and five. Getting your client excited to continue working with you is very important. Excited clients re-sign contracts.
Check out this article I did a while back titled: How to Retain an SEO Client in 5 Easy Steps.
Question #8: Do you say no to bad deals?
So many struggling agencies and freelancers fail at this question. Think long and hard about this statement. Sales don't always equal profits. In other words be careful not to sell deals that end up costing you more than the price of the sale.
Try to identify insanely demanding and aggressive clients who may seem impossible to work with. Once identified, do one of two things. Either pass on the project or charge them a "personality fee". A personality fee is a win no matter what. If your client accepts this higher rate, then great. If not, it's great for your company because as I said earlier, sales don't always equal profits.
Question #9: Do you contract to hire?
The first big mistake my agency made was hiring employees way too fast. Sometimes, entrepreneurs like me see the number of employees as a status symbol, causing us to hire too soon. Seasoned entrepreneurs know better. They know full-time employees cost way more than contractors. You're paying for the roof over their head, healthcare, their desk, chair, laptop, paper, printing, and internet. What's even worse is that you are paying them when your company is slow and they're not even working.
On the other hand, contractors are only busy when you're busy. If you're smart, they get paid when you get paid. Unlike a real employee, they're responsible for the roof over their head, healthcare, their desk, chair, laptop, paper, printing, and internet.
I'm not saying don't hire full-time employees. I'm saying know when to hire full-time employees. Do the math, and make sure the time is right.
Question #10: Do you truly put effort into blogging?
Your potential customers are Googling questions about their website and how to get traffic to their website right now. They're searching Google using hundreds of different keywords and phrases. That being said, do you have an article competing in Google that has the information your potential clients are looking for?
You need to make time each week to seriously blog. I recommend about 4-6 hours per week. But do your keyword research first. Find out what your target market is searching for, then write articles with information that answers their questions. Make sure those articles are long and in-depth. Google loves lots of good content.
Conclusion
It's OK if you answered "no" to some of those questions as long as you answer "yes" to all of them tomorrow. Remember success boils down to one thing: how bad you want it. You have to be willing to do the homework and sacrifice. The good news is that you just did some homework by reading this article. It's now time to sacrifice today or tomorrow morning and get your SEO business in order so that you can say yes to each question above.
Best of luck my friends 😉