Personalize Your Audit Tool & Reports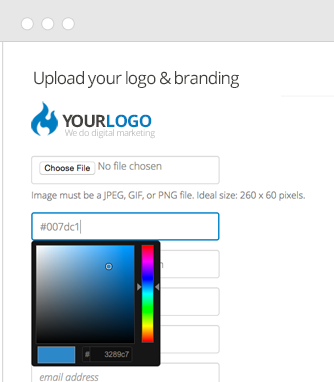 Get Leads by Email or Your Dashboard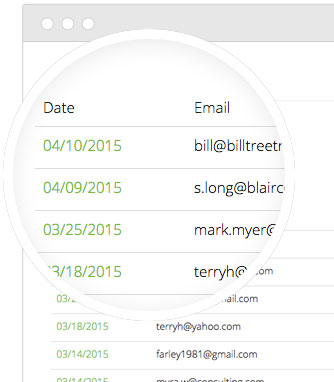 Watch a 1-Minute Video Tutorial
MySiteAuditor was built for digital marketing agencies and freelancers who sell SEO services. This tool will help you increase conversions on your website and sell more SEO deals. Guaranteed! Try it free for 10 days.
How to Generate More SEO Leads!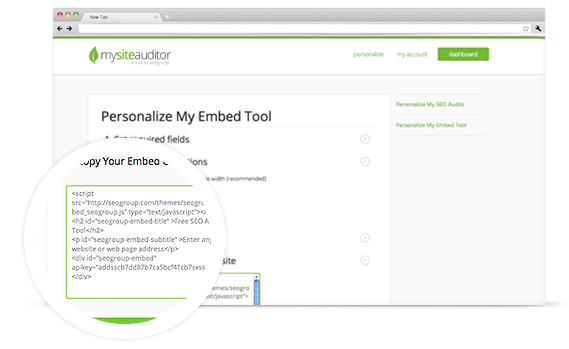 1. White-Label Your SEO Audit Tool
Embedding your SEO audit tool on your website is as easy as embedding a youtube video. Simply copy and paste the snippet of code anywhere you'd like the tool to appear.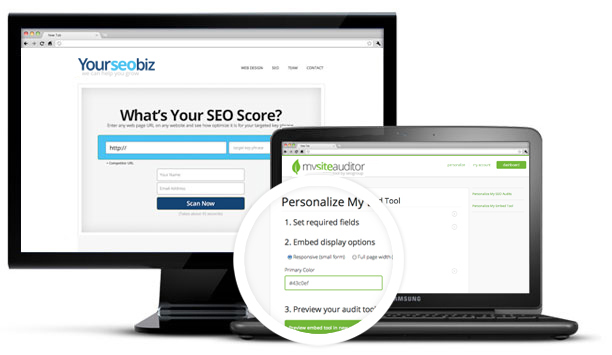 2. Embed Your Tool on Your Site
Personalize your SEO audit tool with your colors, and select from various styling options so you can easily embed your audit tool anywhere on your website. (This will remove all My Site Auditor branding, colors, and contact information)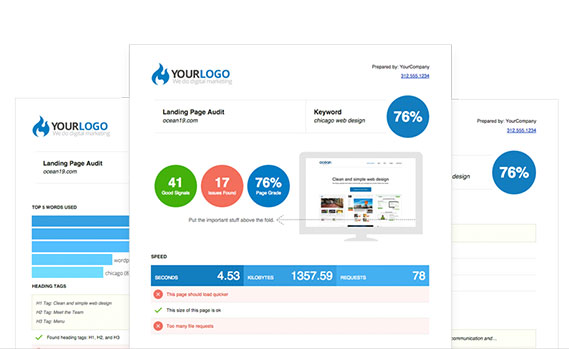 3. White-Label Your SEO Audits
Personalize your SEO audits with your brand, logo, colors, and contact information. (This will remove all My Site Auditor branding.)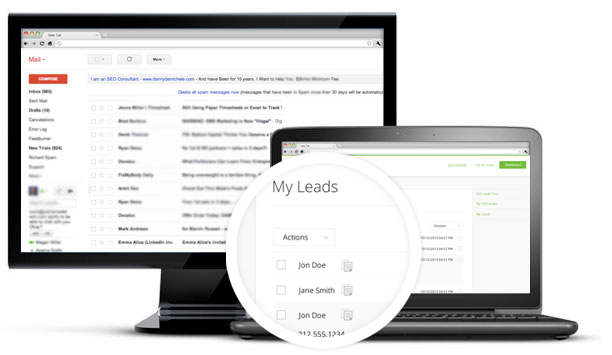 4. Check Your Email for Leads!
Every time one of your website visitors uses your SEO audit tool you will get an email notification with their contact information. Call or email them right away!
You can also log in to your dashboard at anytime to see your leads. They will be listed and saved in your dashboard under "My Leads".
How to Increase SEO Sales!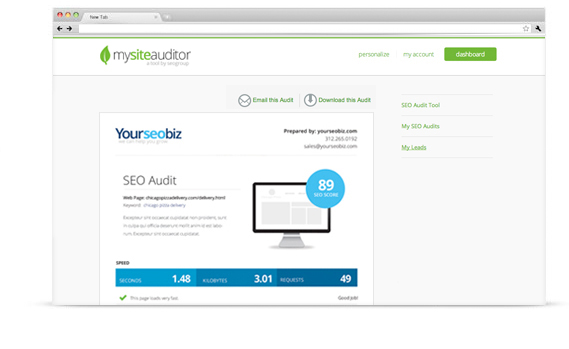 1. Personalize Your SEO Audits
Basic or professional members can easily add your logo, colors, and contact information to your SEO audits under the personalize section in your dashboard. You can also edit the default summary page there as well.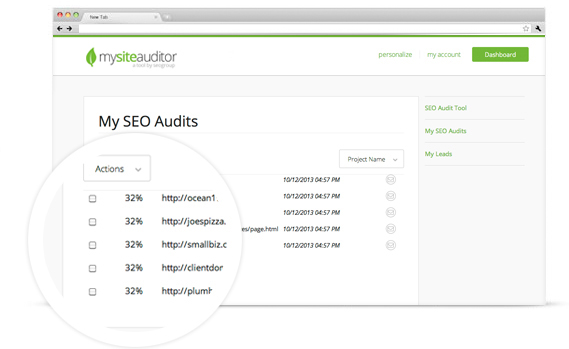 2. Save and Organize Your Audits
Organize and save your audits by project until you're ready to share them with clients or prospective clients.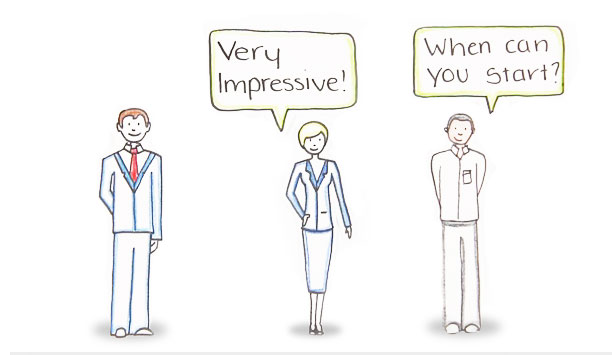 3. Impress Your Sales Prospects
Show your prospective clients an SEO audit of their website and/or compare it to a high ranking competitor. Audits can be emailed from your dashboard or downloaded and printed for a face-to-face meeting.