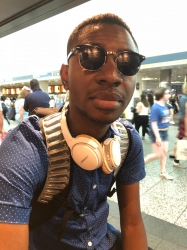 Latest posts by Andre Harris
(see all)
For small businesses, having a website is one of the primary ways they can reach their target audience. Despite that, only just under half (49%) of small businesses in the US actually invest in SEO. If you're a small business owner or marketer who is choosing to invest time and money into search engine optimization, you could already be ahead of many of your competitors.
One of the key challenges that small businesses have is trying to implement SEO with a limited budget. Fortunately, the best SEO for small business is often very affordable if you know what you're doing. In fact, it's one of the most cost-effective forms of digital marketing, especially as it produces long-term results. Mastering SEO for small business success doesn't have to be difficult, but there are definitely some important things to know.
The Importance of Affordable SEO for Small Businesses
Budgeting is important for any business, but for small businesses, every cent counts. Small businesses naturally have smaller budgets, so they need to make the most of the money that they have available. It's essential to recognize the importance of good marketing, but small businesses have to achieve it in an affordable way.
If a small business is going to invest in just one type of digital marketing, SEO should be it. SEO also links with other types of online marketing, including content marketing and social media marketing. However, SEO should form the core of any small business marketing strategy. It helps small businesses boost their online visibility, ensuring they rank well in search engine results. This is a must to drive traffic to small business websites, increasing traffic and ultimately sales. Being able to do this in an affordable way helps small businesses to achieve their goals. There are many benefits of SEO for small business websites, so it's important not to overlook it.
SEO for Small Businesses: the Essential Steps
Several key steps are involved in SEO for small businesses. If you're a business owner, being able to do at least some of these steps yourself makes affordable SEO for small business purposes achievable. Most people can do basic SEO without having to be an expert in the subject. You can use a range of budget-friendly techniques to fulfill your SEO goals. There are still some essential things that you need to know, but getting started is easier than you might think.
Conduct Keyword Research
Finding relevant keywords is the first step that you will need to take for SEO for a small business website. Your keywords can then be implemented using on-page, off-page, and technical SEO methods. Keywords help you to capture your audience by producing content that uses the keywords and phrases that your desired customers are searching for.
So where do you start with finding the keywords you should be using? Before you buy any SEO tools, you might want to look at some ways to find keywords for free. Here are some of the tools and methods you can use:
Use Google autocomplete – start typing into Google to see what suggested words and phrases come up

Use related searches – when you perform a search, look at the bottom of the search results page for suggested searches that are similar

Free Google Ads tools – with a

Google Ads

account (free to set up), you get tools such as the Keyword Planner, which will show you historical search trends

Free keyword tools – other free keyword tools such as Answer the Public or Moz Keyword Explorer can help you find keywords in different ways
Some paid keyword tools will also give you a free trial or a certain number of free searches. There are different types of keywords you might want to explore. Local SEO for small business marketing is popular, particularly for businesses with brick-and-mortar locations. Using local keywords (keywords with the names of cities and other locations) helps to narrow down the audience you're targeting.
Optimize On-Page SEO Factors
Once you have some keywords to use, you can start optimizing your on-page SEO. On-page SEO includes any of the ranking factors that are on your website, such as your content. You also have off-page SEO, which includes things like inbound links and citations.
Title tag
The title tag tells search engines what your page is about. It's the title that will show in search engine results. Including your main keyword here signals to search engines and users that your content is relevant to them.
Meta description
The meta description is the default description that will show in search engine results, under the title tag. Unlike the title tag, it's not a direct ranking factor, but it's still important for SEO. It helps you stand out in search results, so writing a good description matters.
URL slug
The URL slug is the string of words in the page's URL for that individual page. For example, a product page for cotton fabric sold by the yard might have the slug cotton-fabric-by-yard. You can include a keyword or descriptive word that tells search engines what's on the page.
Headline and headings
As well as an SEO title, you should have a main heading on each page of your website. This should be marked as an H1 tag, which lets search engines know it's important. You can also use other headings (H2, H3, etc.) to structure the rest of your content. Include keywords in your headings to help optimize the page.
Body content keywords
You can also weave keywords throughout the main body of your on-page content. This gives you a chance to use more keywords beyond your primary and secondary keywords. Use variations of your keyword, related words, and long tail keywords so that you can naturally incorporate them into your content. Long tail keywords can be especially useful if you want to optimize for voice search. More than 50% of adults use voice search daily, so it makes sense to keep voice search in mind for SEO optimization for small business. Focus on using natural speech patterns in your content.
Alt text
Alt text is used to describe images to search engines, as well as to accessibility tools that read them out for people with visual impairments. You can include keywords in alt text, but remember that they should also provide an accurate description for people who need them.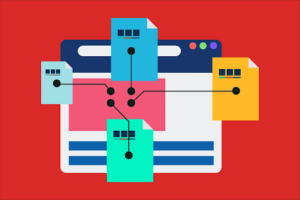 Engage in Technical SEO
Technical SEO is another type of SEO that you should use in your SEO strategy for small business. It can get a little complex if you're not familiar with SEO practices, but it's an important part of SEO for small local business promotion.
These are some of the tasks involved in getting technical SEO right:
Submitting your sitemap to Google

Making sure your site structure is SEO-friendly

Creating a speedy website

Designing a mobile-friendly website

Fixing issues with content (e.g. duplicate content, broken links)
Working with an experienced SEO specialist and a good web developer can help you with these steps. But if you prefer to do it yourself, you can learn how to take care of these important tasks.
Get Verified with Google My Business
Off-page SEO includes anything you do away from your website that helps you with SEO. Conducting off-page SEO is one of the most important SEO tips for small businesses you can pay attention to. For small businesses, using Google My Business is an essential off-page SEO tactic.
Google My Business gives you tools to manage the profile of your business on Google. It's ideal when you're conducting SEO for small business owners because it can literally put your business on the map. When you create a Google My Business profile, you can ensure your business shows up on Google Maps, an important part of local SEO for small businesses. Google My Business will also allow you to engage with customers, allowing them to ask questions and leave reviews. You can add important information about your business and use local keywords to boost SEO. The importance of local SEO for small businesses can't be understated. 46% of Google searches are local, so you can be sure that people are looking for small businesses near them.
It's free to set up your profile, and you can get started quickly. But there are a few things you will want to do to optimize your profile and harness the benefits of local SEO for small business. Include as much information as you can, making sure it's accurate and up to date. Post photos and videos related to your business, and share content that your audience will enjoy.
Google My Business should be part of all affordable SEO plans. It's free to use and you can get started with it in no time. The benefits it can deliver make it essential for better SEO, especially local SEO.
Be Active on Social Media
Social media doesn't directly contribute to search engine optimization, but it still plays an important role. It helps to increase your brand visibility and reputation, and gives you a way to create and engage with a community based around your brand. Social media is also excellent for sharing content from your website, which helps to boost its SEO performance. There are multiple social media channels you can use, so start by choosing the best ones for your brand. You should use the channels where you can find your audience, which means not every channel is going to be the best one to use.
When you're planning organic SEO for small business marketing, think about how your website content and your social media marketing can cross over. Plan your content calendar and social media editorial calendar together so that you know when to publish and post different things.
Being active on social media will get people talking about your brand. Start by optimizing your pages and profiles, and making sure you use the right information about your business. Then make sure you post regularly to keep people engaged. While there are paid advertising options on social media, organic social marketing is best for affordable SEO for small businesses.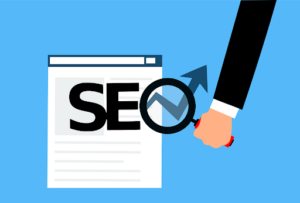 Keep Contact Information and Citations Consistent
Citations are another type of off-page SEO marketing for small business that can work out for you. They include citations in online business directories that are relevant to your business. Citations help to get your name out there, and they also add links back to your site. But you also have to be careful with citations. If your business information isn't accurate and consistent across different sites, it can be confusing. Check that you're using the same name (styled in the same way every time), email address, phone number, physical address, social handles, and other important information.
If anything changes, you will need to update any business listings or citations to keep them up to date. Keep track of your citations so you have a record of the places you need to contact.
Build a Strong Link Profile
Link building is arguably the most important off-page SEO technique. When you have links from other sites linking back to your site, it helps to raise the profile of your own website. Search engines like Google use inbound links to determine relevance and authority for your site. If other quality websites are linking back to your site, it gives it legitimacy in the eyes of Google. One thing to keep in mind is that the quality of the links often matters more than the number. If you have a lot of links that aren't from very good websites, it won't help you as much as if you have fewer links from better websites.
Link building is one of the most effective SEO strategies, as long as you get it right. You need to look for high-quality, relevant websites where you can place your links. Don't just try and get as many links as possible, regardless of whether the sites they're placed on are right for your brand.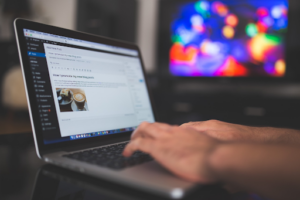 Use WordPress for an Easy and Affordable SEO Solution
Managing SEO on a budget can seem a little overwhelming, but there are ways to make it a lot easier. One of the best things you can do is use the right tools to build and manage your website. WordPress offers some great SEO benefits for small business websites, and it makes it simple to both create and manage your site on your own.
WordPress allows you to add different plugins to your site. These applications add functionality to your site, and there are multiple free options for managing SEO. You can get started with your site design quickly thanks to the many templates and themes available. Plus, you can use tools like Elementor or Beaver Builder, which make drag-and-drop design simple.
With WordPress, you'll be able to optimize your site and make the design mobile-friendly. You also have control over the design and content of your site with the WordPress content management system. The first thing you need to do is choose a host for your WordPress website. This is the provider of server space for your website, such as GoDaddy or Hostgator. Compare prices from different hosting services to find an affordable option that gives you the features that you need. Both your hosting provider and WordPress can provide you with tools to get started with SEO.
Publish Unique Content
Getting your website up and running is just the first step. You also need to maintain your site and keep it relevant to your audience. Publishing unique content on a regular basis will help you to do this. The first thing you need to do is set up your core content on your site. Keeping this up to date is important too, so a periodic review of your content to check that it's all still correct and useful is a good idea. But it's also smart to think about adding unique content to your site on a regular basis. One of the best ways to do this is by having a blog on your site. When you have a blog, you can post blog posts or articles covering topics that are of interest to your audience.
Your core website page content can use your main SEO keywords, but publishing blog posts will allow you to expand with other keywords. You can do regular keyword research to find out what's trending and what people are searching for most. While you might be writing about similar topics compared to your competitors, your content doesn't have to be exactly the same. There are ways to do things differently, whether it's providing more in-depth answers to questions or offering different types of content, including graphics or videos.
Wrapping Up
All of the above should be included on any SEO checklist for small business websites. There are plenty of free and affordable steps you can take to improve your small business SEO and boost online brand visibility. You can quickly start to drive organic traffic with the right SEO strategies. Start by carrying out an SEO audit to understand your site's current performance before creating an SEO strategy that will work for your website.