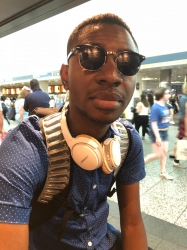 Latest posts by Andre Harris
(see all)
Selecting the perfect SEO tool for your agency can be mind-bending. With so many options and jargon out there, you don't always know which to pick or how they can help you serve clients. 
That's where this article can help. You'll learn about various SEO tools, how to identify your agency's SEO needs, and what factors to consider when choosing a solution. We will also cover how to evaluate the best SEO tools, make informed decisions on which to use, and how to implement them in your organization.  
Understanding SEO Tools and Their Significance
SEO tools matter because of what they enable your agency to do. Software can dramatically improve your organization's output and effectiveness, helping you serve more clients. 
General benefits include: 
Being able to serve more customers

Providing more accurate insights

The ability to focus on tasks that matter most to the client

Superior insights into effective SEO strategies

Evidence-based decision-making
More specifically, SEO tools can help with competitor analysis, finding popular keywords for clients to target, and optimizing website content. Rapid and practical insights tell your team what to focus on next, prioritizing high-value tasks. 
Identifying Your Agency's SEO Needs
Before signing up for tools, it is critical to consider your agency's SEO requirements. Your agency may have different priorities from leading rivals. 
For example, consider the types of clients you serve and the services they require. If your clients use you for backlinks, you will benefit most from tools focusing on this area. 
You should also consider your clients' main pain points. Some tools may be better than others for delivering on their needs. 
For example, clients might have site speed optimization issues. If so, tools with site audit functionality may be superior. 
You might also have clients with broken links. As such, tools that can crawl sites may be more appropriate. 
Finally, you should consider gaps in your current SEO capabilities. Search for tools that can plug holes in your offering to meet clients' needs. 
SEO companies often have fantastic link-building tools. However, many can't perform competitor analysis.
Key Factors to Consider When Choosing an SEO Tool
While SEO analysis tools are helpful, avoid jumping in and picking whatever you find first. Many agencies wind up with a bunch of tools they don't use. 
Here are some factors to consider before whacking everything on your corporate credit card: 
Budget
As an SEO agency, you don't have infinite spending power. Cost constraints are real. 
Therefore, consider your budget to preserve your margins. Ensure every tool provides measurable ROI. Expensive options are okay, provided they generate more cash than they consume. 
SEO free tools are your best friend. However, take note of any time-consuming manual administration they require. Premium options may be preferable if tools tie up staff with rote tasks. 
When budgeting, research similar tools. Don't just go with the first option you encounter. 
Why? Because expensive tools often come with features you don't need. Ensure your spending is efficient by only buying solutions that let you serve your clients. 
Learning Curve
Next, you'll want to consider the tool's learning curve. How straightforward is it to use? 
Some tools can be devilishly complex. Even experienced SEOs can need help to get to grips with them, requiring additional, time-consuming training. 
Therefore, consider the usability. Educating team members can be costly and may not yield favorable ROI. 
Also, consider whether tools provide popup tips and in-platform guidance. Assistants, wizards, and tutorials can reduce the learning curve and get your team up to speed faster. 
Compatibility
Your agency will also need to consider compatibility with existing SEO software. New tools might not integrate with your current stack, making them impractical. 
Check how tools will slot into team members' workflows. New processes may make their work less efficient without adding more value to clients. 
Also, monitor team satisfaction. Clunky tools can lead to frustration, harming morale. 
Business Goals
Another consideration is your business goals. Does the tool provide the optionality you need to deliver better client results?
Beware of comprehensive tools that promise everything. These solutions may offer a scatter-gun approach that doesn't meet your organization's operational needs.  Software should either plug gaps in your existing offering or improve service quality and delivery. 
Feature Set
Lastly, consider the tools' feature sets. Software should provide functionality that lets you better serve clients. 
For instance, the stack you choose should have keyword research capabilities. Your agency should be able to find promising search phrases on clients' behalf. 
Tools should also come with on-page optimization features. These increase the likelihood of a page ranking well for a specific keyword. Solutions should evaluate technicalities, like first contentful paint (FCP) and cumulative layout shift (CLS). 
As an agency, you also want link-building tools. These help you identify high-quality hyperlinking opportunities for your pages. SEOs can see where to place links and build favorable link profiles that Google will consider non-spammy. 
Finally, look for local SEO tools. These make it more straightforward to serve small businesses targeting local markets. 
Sign up for a free trial if you don't know which features you need. Spending time playing around with solutions can provide valuable insights. 
Evaluating Different SEO Tools
This section explores various popular SEO ranking tools on the market. We discuss what they offer, why they are helpful, and if you need them. 
Serpstat
Serpstat is a comprehensive SEO tool. It aims to bring all the functionality you need under one roof, including: 
Competitor analysis

Keyword research

Cost-per-click of keywords

Search volume

Backlink analysis

Keyword difficulty

Site audit 
The tool is a good option for agencies seeking simplicity. Consolidating everything into a single solution reduces the need for complex integrations. It also offers SEOs a single dashboard to view analytics, simplifying workflows. 
The downside is the incompleteness. Agencies still need to use additional tools to provide clients with complete services. 
Majestic
Majestic is another comprehensive solution with wide-ranging functionality. Features include backlink analysis, site explorer, keyword research,  and rank tracker to monitor SEO progress. 
The tool has the most extensive link index globally, making it popular among professional agencies. However, it comes with drawbacks. Monthly premiums are higher than other online SEO tools, with the cheapest plans starting at $49.99. And it has a somewhat outdated user interface, which makes it impractical for less experienced agencies. 
Screaming Frog
Screaming Frog is also a popular SEO tool. Agencies use it to crawl and audit their clients' websites. It can help identify: 
Broken links

Missing meta tags and descriptions

Slow-loading pages (that don't meet Google's standards)

Duplicate content
Again, though, the tool isn't perfect. For instance, Screaming Frog is not cloud-based. It must run on local computers, taking up their resources. 
It also doesn't provide insights or recommendations on how to fix the issues it finds. It assumes users have prior knowledge and expertise. 
Google Analytics
Google Analytics is a popular and near-universal tool used by SEO agencies. As a data-driven solution, it provides a plethora of insights into clients': 
Audience behavior

Acquisition channels

Conversion rates

Competitor strategies
The main benefit of the tool is its comprehensiveness. Google Analytics can provide almost any insight based on available data and integrates seamlessly with Google Search Console.
However, there are drawbacks. Spam and bots can skew insights. And Google limits the tool's effectiveness with various privacy policies. 
It also has a steep learning curve, making it a poor choice for beginner teams.  You may need to spend weeks training staff to use and customize it effectively. 
SEMrush
SEMrush is another popular option. This tool provides agencies with comprehensive insights, similar to Serpstat. 
The main benefit is the intuitive interface. Even rank beginners can use this user-friendly tool.  It also provides actionable recommendations and tips, directing workflows so SEOs are more efficient. 
However, some agencies reject this tool based on pricing. Plans start from $119.95 per month, which is excessive for some budgets. 
It may also have data limitations. Results can be out-of-date or incomplete, making it harder to decide on the best possible course of action for clients. 
Ahrefs
Ahrefs is another industry-leading SEO solution for agencies. The tool provides site auditing, backlink tracking,  and competitor and keyword analysis functionality. It's perfect for teams analyzing competitor strategies and monitoring their linking profiles. 
Some agencies don't use it because of its premium pricing, starting at $999 monthly. The tool also sometimes misses backlinks on sites, making analysis less compelling. Hence, it might not be suitable for agencies requiring highly accurate data. 
Making an Informed Decision
With so many options on the market, deciding which tool to use can be challenging. Potentially, dozens of tools could meet your requirements. Therefore, ensure you carry out checks to make an informed decision. 
Platform Data Accuracy
First, consider the platform's data accuracy. Website SEO tools live and die on the validity of the information they consume. 
For example, tools like SE Ranking have a perfectly accurate keyword tracker. These solutions let you track search positions across devices and platforms, including Google Maps and YouTube.
You also get more reliable real-time information. Data reflects current website traffic volumes. 
You can benefit further if you can integrate the tool with Google Analytics. Driving the latest Google insights to your solution enables you to collect more data-driven insights for better decision-making. 
For example, leading tools provide additional information on competitors, AdWord bid suggestions, and search volumes. You can also get insights on whether clients' audiences use mobile devices and their country of origin. 
Review Audit Comprehensiveness
Reviewing the platform's website audit comprehensiveness is another excellent way to make an informed decision. Check the tool's features list against your requirements. SEO audit tools can vary in functionality. 
Developers will always provide a summary of parameters included in website audits. Check the included variables and reporting options. Depending on staff requirements, you may need technical and non-technical outputs. 
In-depth tools will include parameters such as: 
Web archive date

Pages with missing tiles

Pages with empty tiles

Moz domain authority

Moz links

Moz rank

Server configuration

Age of site

Yandex pages index

Alexa rank

Pages with duplicate descriptions

Pages with excessively long meta content

Pages with short titles
Tools that include these parameters in reports improve your workflow considerably. Simply run through each item on the list on behalf of your clients, if applicable. 
Test-Drive The SEO Tool
Test-driving the SEO reporting tool is also essential for making an informed decision. Trialing multiple products makes it more straightforward to determine which is best for your needs. 
Subtle differences can have a profound effect on business processes. For example, Backlinko considers Ahrefs the superior option for backlink analysis and technical SEO, while Semrush focuses on keyword research and competitor analysis. 
Ahrefs also comes with a unique content explorer. This feature helps you find the most popular related keywords for specific topic niches to create targeted content. 
Subtle differences extend to other tools. For instance, Majestic offers insightful metrics such as Trust Flow and Citation Flow. These measure the quality of links pointing to a website. And Serpstat provides a more comprehensive analysis of SEO, enabling you to track your clients' keyword ranking over time.
Check Reporting
Agencies should also check tools' reporting capabilities. Seeing what outputs look like is essential for evaluating whether the solution suits your firm. 
Reporting preferences are personal, again highlighting the value of testing tools on your team first before rolling them out further. Team members should feel comfortable using them from the get-go. 
Reporting should also offer features to make it more practical and efficient. The best options include automation features to streamline workflows and speed up website analysis. 
Customizations make an essential contribution, too. A Power BI-like setup lets team members adjust reporting to meet stakeholders' requirements. For example, you might have one reporting profile for your in-house team and another for your SEO professionals. 
Check if you can customize your reports with your logo. Features like these prevent you from having to do additional work. 
Implementation and On-boarding
Once you choose SEO optimization tools, proper implementation and on-boarding are essential. Solutions might appear potent on paper, but how they perform in practice is what matters. 
Align with your strategy

. Ensure you implement tools in ways that align with your objectives. Check SEOs use tools to solve real, measurable problems. 

Train your team

. Ensure members of your organization know how to use tools properly. Use developer-provided aid or create training materials in-house. Ensure SEOs know how to set up and integrate the software with other solutions. Also, provide IT or in-house devs with guidance on dealing with common troubleshooting issues. 

Optimize.

Once you complete onboarding, it's time to optimize. Continually evaluate the results of the tool for SEO projects and campaigns. Gather user feedback to see how it performs and if they are happy with it. Pay close attention to staff opinions. Check the tool enables them to meet clients' requirements while offering a pleasant working experience. (Avoid frustrating interfaces at all costs!)
Ensuring Long-Term Success and Adaptability
Lastly,  ensure long-term success and adaptability when selecting the perfect SEO tool. The best way to do this is to avoid potential drawbacks. While solutions can raise clients' website rankings, there are pitfalls. 
One drawback is the cost. While free trials and comprehensive feature sets are available, prices are high. Agencies face the steepest fees because service providers know how much they will use their tools.
Accounts-based pricing can be especially onerous. Growing businesses often wind up shelling out thousands in fees as they attract more customers. 
Therefore, don't be afraid of using free SEO tools online. These can still provide significant value compared to professional SEO tools. 
A less talked-about issue is over-optimization. Some SEO tools may recommend strategies Google interprets as "keyword stuffing." For example, SEO keyword tools like Frase and Surfer may suggest copious long-tail keywords that make the content look spammy. 
AI optimization may also become an issue going forward. Google stated that it focuses on content quality rather than who wrote it. However, AI-generated material is generic and dry, making it less useful and engaging for audiences. 
Tools may also lead you to implement unethical tactics on behalf of clients. Link schemes can lead to penalties or bans from search engines. Google bans thousands of legitimate brands annually because they break the rules. 
Don't fall into the trap of becoming overly reliant on SEO audit tools, either. Many agencies miss the obvious strategies in their desire to use evidence-based interventions. Top SEO tools can provide insights but can't replace creativity and guile. 
Lastly, note that SEO tools aren't always accurate. Historically, search engines like Google were more open-source in how they approached rankings. Now, though, they are a black box. 
As such, it is challenging for anyone, including SEO analysis tool developers, to know which strategies will improve rankings. Experimentation and testing are only so helpful. 
Now You Know How To Select The Perfect SEO Tool
Having read this article, you should now know how to select the perfect SEO for your needs. Solutions aren't perfect, but they can be a powerful addition to your efforts, enabling you to serve clients better. Always ensure you do proper research before exploring any of your options. Tools should reflect your clients' requirements and overall agency strategy.