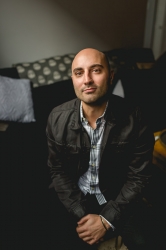 Latest posts by Niko Vergis
(see all)
Charlie Rose is the owner of SEO Mechanic and one of our longest standing members since 2014. He's an online marketing guru who has managed to generate north of 30,000 total audits. His story below summarizes how MySiteAuditor has helped him grow over the past 3 years.
Our clients come to us over and over again with the same problem: they want to know why their site is not showing up in search results.
Prior to MySiteAuditor, I was taking manual SEO audit requests through my site and spitting them out on an Excel document. While it kinda worked it was inefficient, to say the least… like an oval wheel. I had even attempted to make my own automated SEO auditor, which turned out not to be so easy.
Now, I use MySiteAuditor. In less than 5 steps, a visitor to SEO Mechanic can get the answer. It analyzes their SEO health, benchmarks competitors, and exports the results as a PDF (even while I'm sleeping).
SEO audit tools help shorten the sales funnel and educate leads on why their site is not ranking without having to talk to us. Sales is about convincing clients that they have a problem, and that you can fix it. Audit tools do exactly this for SEO services.
That said, we don't want to overwhelm or scare clients away by reporting thousands of site issues. We use MySiteAuditor because their SEO audit report shows enough information without being overly complicated. Later on, we take deeper dives into particular site issues.
I would wager a guess that I am one of the oldest MySiteAuditor customers (editor: he is!), and I don't plan on going anywhere!