Latest posts by Sureswift Support
(see all)
Whether you are building your personal brand or just feeding your ego, this article is perfect for you. Below, I've put together 5 simple ways you can become a more recognizable thought leader and build the value of your personal brand. But, don't send your web developer or SEO team this post just yet, these are all things you can do yourself, and with limited or no html experience. If you do these 5 simple things, you will connect with more people online, get more followers, and you may even get recognized at your next tweet up, meet up, or conference.
1. Have a
Consistent

Profile Image

Almost everything you do online requires or asks you to add a profile picture. Keeping your profile picture consistent is a great way to become more recognizable because we've all taken photos that don't look anything like us. Maybe it was a bad hair day, bad lighting, or what ever. So, choose a warm and inviting headshot, and stick with that same exact image on your blog, guest blog posts, Facebook, Twitter, Linkedin, Gravatar, Pinterest and everything else.

Remember, this should be a close-up headshot of YOUR FACE. Sounds easy right? Well if it's so easy then why do so many people do it wrong? Here's the right and wrong way to do take a photo.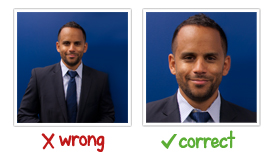 2. Image File Names
If you're very social online and you have pictures of your face all over the place including your personal website, company website, or blog, then listen up. Name your photos using YOUR ACTUAL NAME. Don't name your images "image123.jpg". Instead try "kelly-jones.jpg" or "kellyjones.jpg". It's good to switch it up a bit, but try to always include your name. Google CAN READ ya know, and the more they read your name the better they can connect you with people who search for you. (LIKE EMPLOYERS)
After you start doing this for a couple months, search Google images for your name. YOUR EGO WILL LOVE THIS. Look below and see what you get when you search Google images for one of my favorite bloggers, "Neil Patel". You get his mug all over the place. And of course, all the images are named neilpatel.jpg, neil-patel.jpg or neil-patel-something.jpg.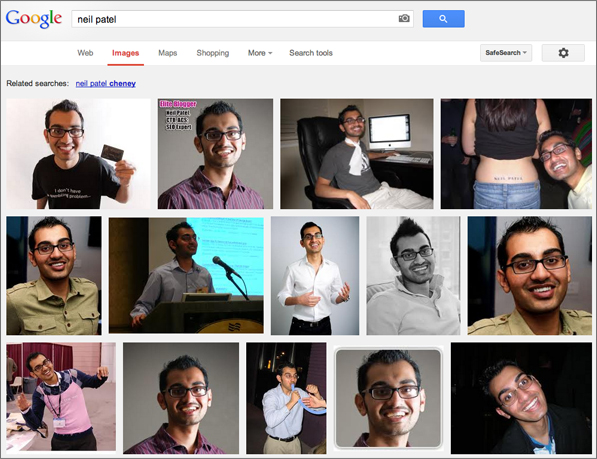 3. Add an Image to Your Byline
People connect better to images of other people, and the best way to make that happen is to add your profile picture in your author byline when blogging or guest blogging. Just remember the above rules.

Not sure how to do this? Well, I said this would be easy and it is, especially if you have WordPress. They have great author byline plugins that will help you promote YOU FACE.
Here are a few:
√ Fancier Author Box WordPress Plugin
√ Author Bio Box WordPress Plugin
√ Social Author Bio WordPress Plugin
4. Google+ Authorship
This is awesome and a must do! Have you performed a search in Google and seen a profile picture next to a search result like the image show below? You can now do this using Google+ Authorship.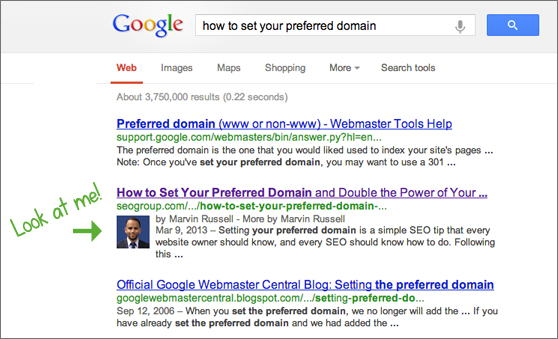 Setting your Google Authorship up is very easy. I did it in about 5 minutes
1. Add a link to your Google+ profile in your author byline
2. Tell Google where you contribute to in your Google+ profile
For a much better and detailed explanation of how to set this up, visit Sean McGinnis' blog article called "How to Set Up Google Authorship for Guest Posts". Can you guess how I found this article?

5. Gravatar
They explain it best…
"Your Gravatar is an image that follows you from site to site appearing beside your name when you do things like comment or post on a blog. Avatars help identify your posts on blogs and web forums, so why not on any site?"
~  Gravatar.com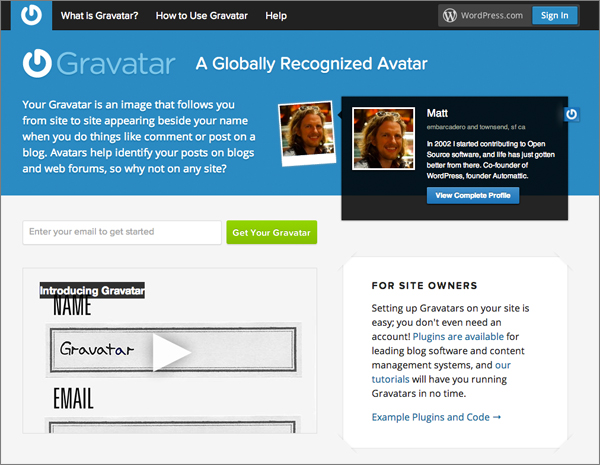 6. PHOTOBOMB!!!!!
Ok, this extra one is more for fun, but I had to include it because I love photobombers. Hey, it could actually work, too. I highly encourage photobombing, especially with well-known people in your industry. Of course I have provided an example below.
Matt Cutts Getting PHOTOBOMBED!!!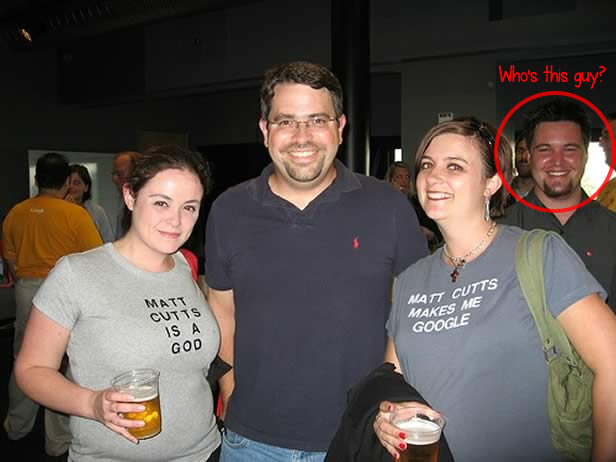 If I missed any great ways to optimize YOUR FACE on Google, let me know below.